We are Committed to Good Dobermann Health
There are several illnesses which are prevalent within the Dobermann breed which may affect a dog during it's lifetime (average 10 years).
As with people there are no guarantees of whether your dog will or won't contract one of these or infact, a different ailment.
Responsible breeders take into account these factors when selecting a breeding pair of dogs and will also conduct health checks to confirm.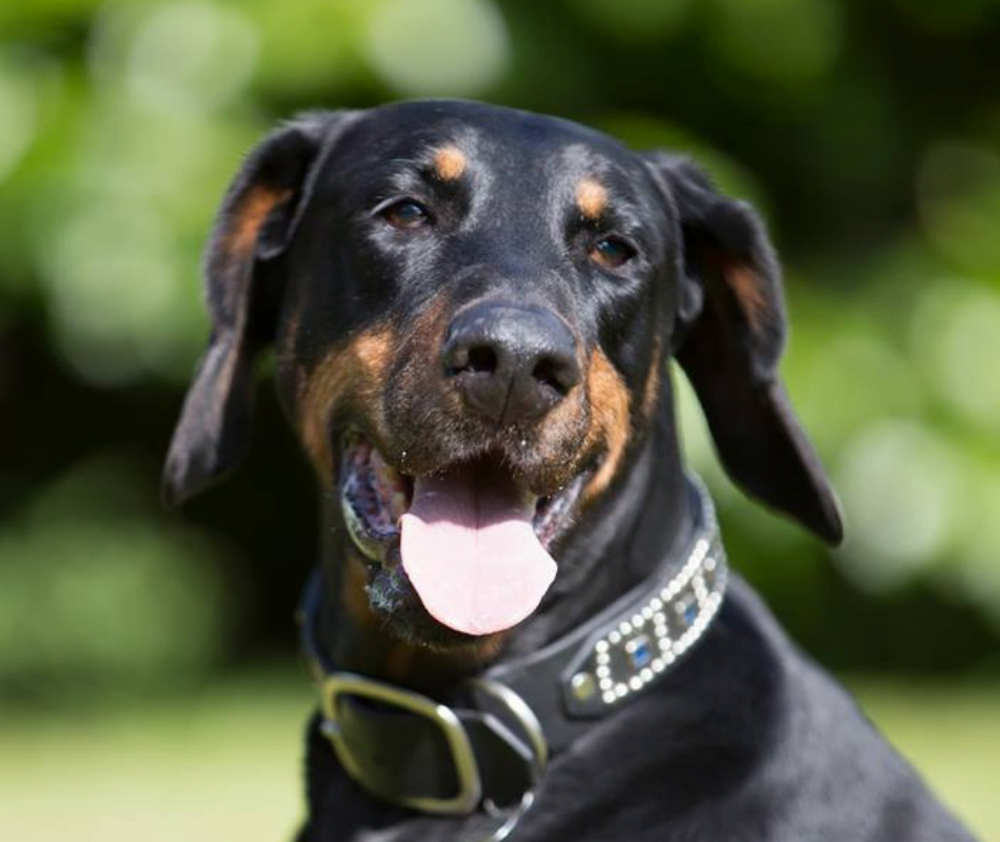 Health Tests for
Good Breeding and
General Wellbeing

Cervical Spondylopathy/ Cervical Vertebral Instability or Wobblers Syndrome
This disease is known as Wobblers due to the unstable 'wobbly' movement which becomes apparent in the dog.  It is a condition of the vertebrae originating in the neck area.  It can manifest as unstable movement in the front or rear quarters, in the lifting or lowering of the neck and often in something known as 'knuckling under' of the feet.  This is where the toes tuck under and are trodden on when they are placed on the floor in normal movement.  Some dogs are in great pain with these issues and others appear not to feel any pain until the condition becomes quite advanced.

Dilated Cardiomyopathy (DCM)
DCM is a heart disease which involves the wasting of the heart muscle until it can no longer pump blood around the body.  This disease can affect a Dobermann at any age although it is most common between the ages of 4 and 7.
There is currently no way of knowing whether a Dobermann is affected by this disease without undertaking blood testing, Echocardiogram and Holter monitoring at regular intervals throughout a dog's life.
Often when symptoms begin to show the dog is already in decline.  Medication can be given to prolong life but there is no cure for this disease currently.

Hypothyroidism
This condition occurs when the thyroid gland does not producing enough thyroid hormone. 
This can affect many aspects of a dog's wellbeing and can manifest in any combination of the following symptoms: lethargy, weight gain or loss, hair loss, hair becoming coarser, anaemia or recurring skin infections. 
Your vet can take a simple blood test to verify if this condition exists in your dog, and will prescribe a course of hormone replacement medication which will need to be taken for the rest of its life.  Your dog can then continue living life to the full.

Bloat - URGENT CARE
Lookout for the signs
Your dog retches from the throat but nothing is produced other than small amounts of frothy mucus
Your dog tries to poo but can't go
Your dog lies down in the Sphinx position
Your dog's tummy swells up like a balloon and/or goes hard and the skin is tight like a drum skin
Trying to btie or worry at the abdomen or their side
Unsettled, pacing, whining
CONTACT YOUR VET IMMEDIATELY.  Bloat can KILL IN UNDER ONE HOUR – be prepared to drive to the surgery straight away. .
You can download a poster to raise awareness from the SafeDog website

Persistent Hyperplastic Primary Vitreous (PHPV)
This is a hereditary eye condition which can cause loss of vision.  The  'skin' which covers the immature eye does not clear correctly as the dog matures and can leave strands of fibre across the eye impairing vision. 
Your vet can test and confirm a diagnoses if appropriate.
There are also various eye testing sessions held around the country by the BVA in conjunction with the Kennel Club.  
You can find more details on the BVA website at the link below.

Hip Dysplasia
This condition occurs when the ball joint of the thigh bone does not fit into the socket of the hip joint with a good tight fit. 
This creates a rubbing of the bones which can distort the shape and weaken the joint further and also allows Osteoarthritis to develop. 
This condition can be tested by x-raying the hip joints as they are manipulated, whilst the dog is sedated.
Generally you should wait until you dog is at least 12-18 months old before having hips x-rayed as the bones will still be growing quite a lot prior to this age.

von Willebrand Disease
There are three types of status assigned to dogs regarding VWd. – Clear, Carrier or Affected.  The status of each dog is predetermined by its genetics and breeding.  The genes are for this are passed from the parents.  A dog which is known to be 'Affected' with VWd is often (but not always) unable to produce enough 'clotting factor'  or sticky blood platelets to allow a cut to stop bleeding and heal.  Neither Clear nor Carrier animals have this issue and present 'normally'.  For Affected dogs, there is a more significant degree of risk to any surgery this animal has  and any vet treating an affected dog should be told of the illness.  DNA testing is available to help identify those animals who are VWd affected.

Routine Checkups
It's important that all Dobermanns have a regular health check with their vet.
Vaccinations play a key part in maintaining herd health but please do take care to do your research in advance.  It's important that you do not over vaccinate your dog.  Manufacturer's websites will always give a timeframe that the vaccine provides cover for. 
Many vaccines have a 3 year protocol and don't need to be given annually.  If you are unsure there is the option to carry out a titre test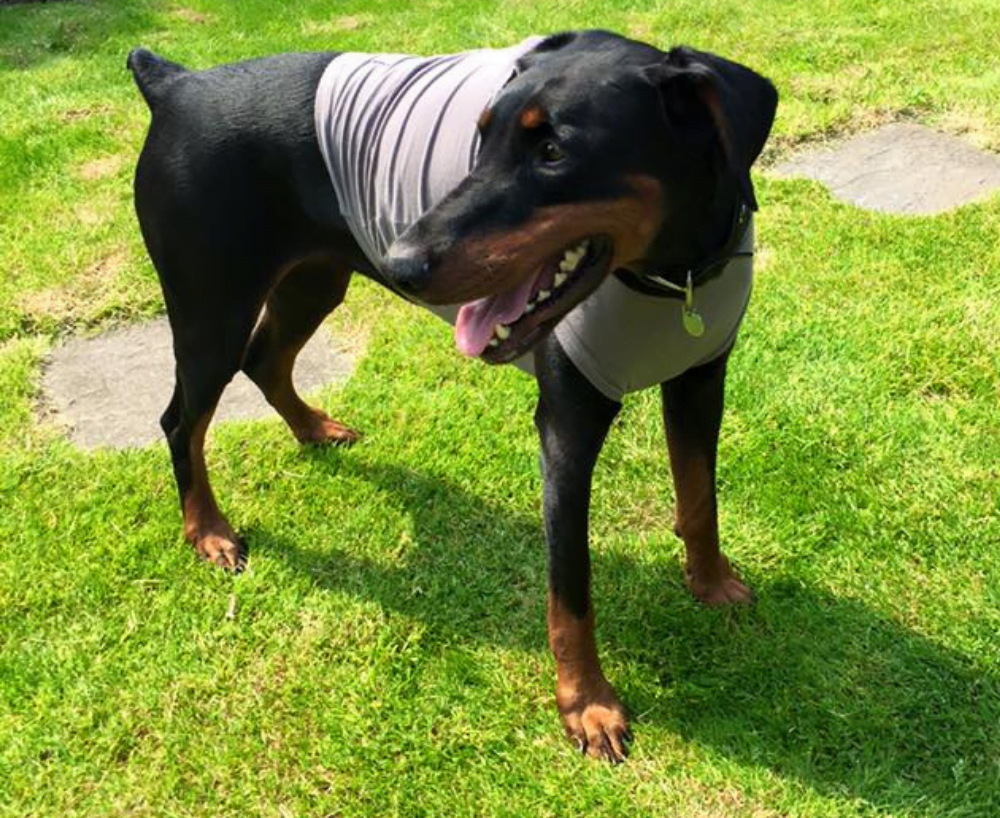 A Selection of UK Cardiologists
All of the Cardiologists in this list have previously participated in Dobermann heart health research. 
We encourage all Dobermann owners to screen their dogs annually from the age of 4 years, using both echo and holter.
If you screen using only one of these methods, for sure it's better than nothing but it doesn't give a complete picture and it's no guarantee that the heart is healthy at that time.

All of the Cardiologists shown below have an interest in Dilated Cardiomyopathy and have all participated in recent Dobermann heart health research.  Choose someone from the list and ask your vet to refer you to them for regular screening.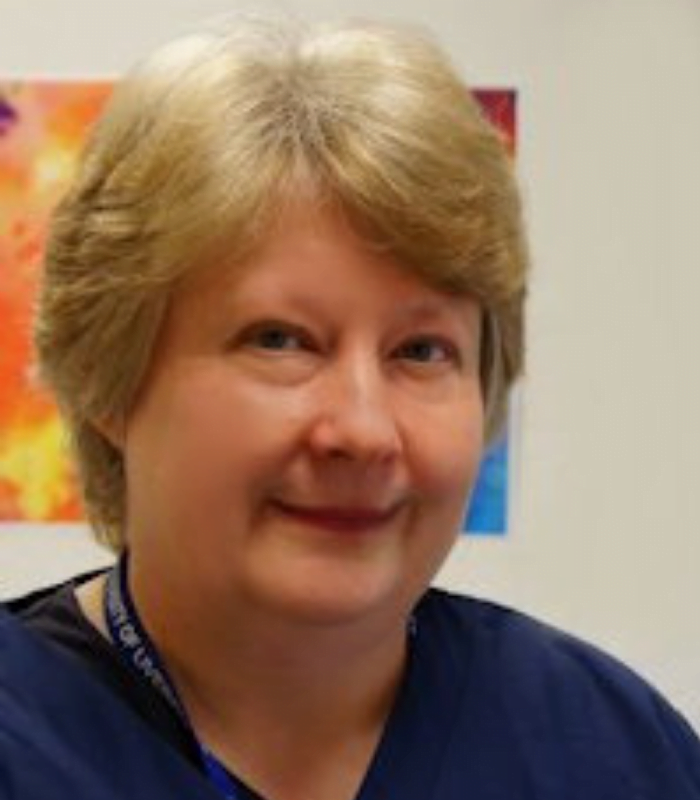 Professor Jo Dukes-McEwan
University of Liverpool
Small Animal Teaching Hospital
Leahurst Campus
Chester High Road
CH64 7TE
T: 0151 795 6100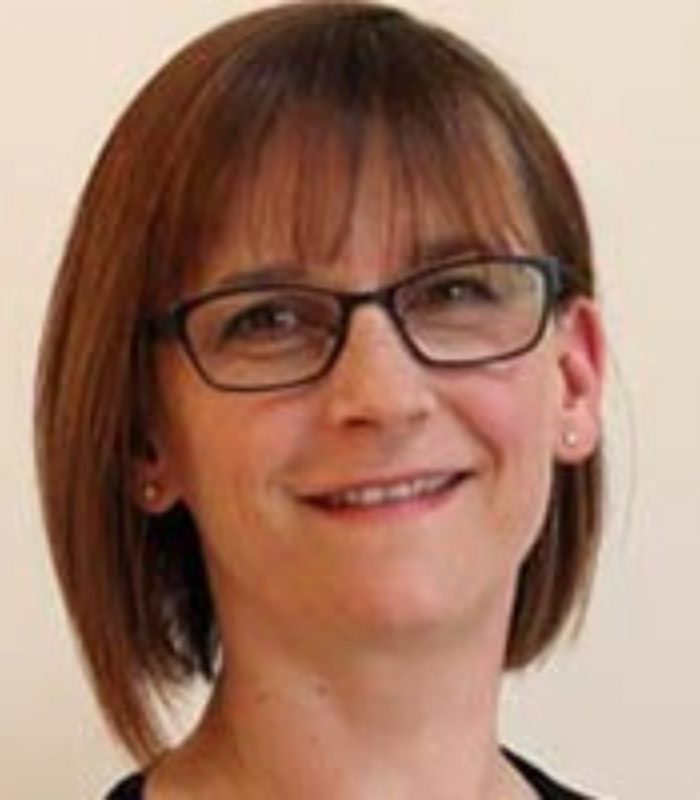 Kathryn Garven
MBM Vet Group
21 Hill Street
Kilmarnock
KA3 1HF
T: 01563 522701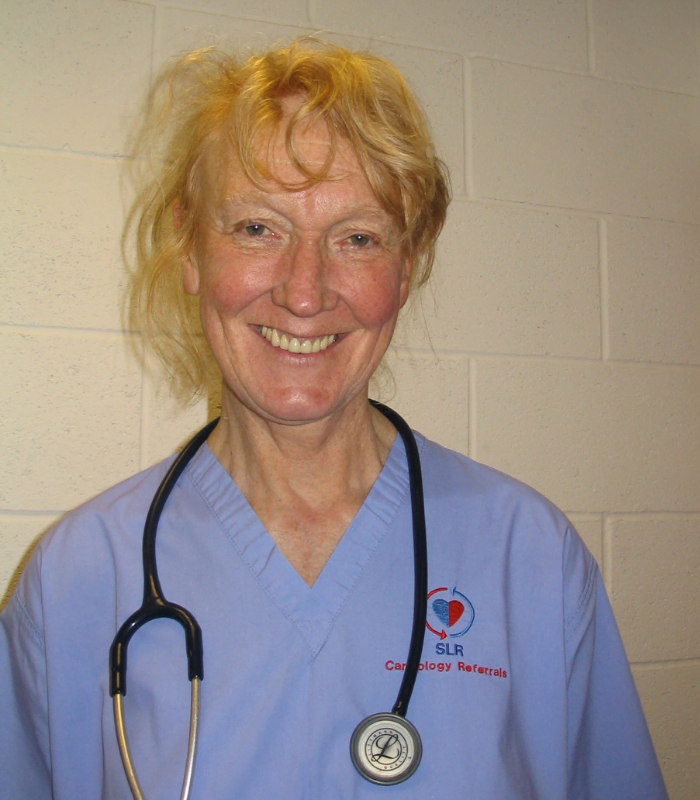 Sue Roberts
Plumpton Farm,
Pecket Well
Hebden Bridge,
West Yorkshire
HX7 8QU
T: 07850 740 356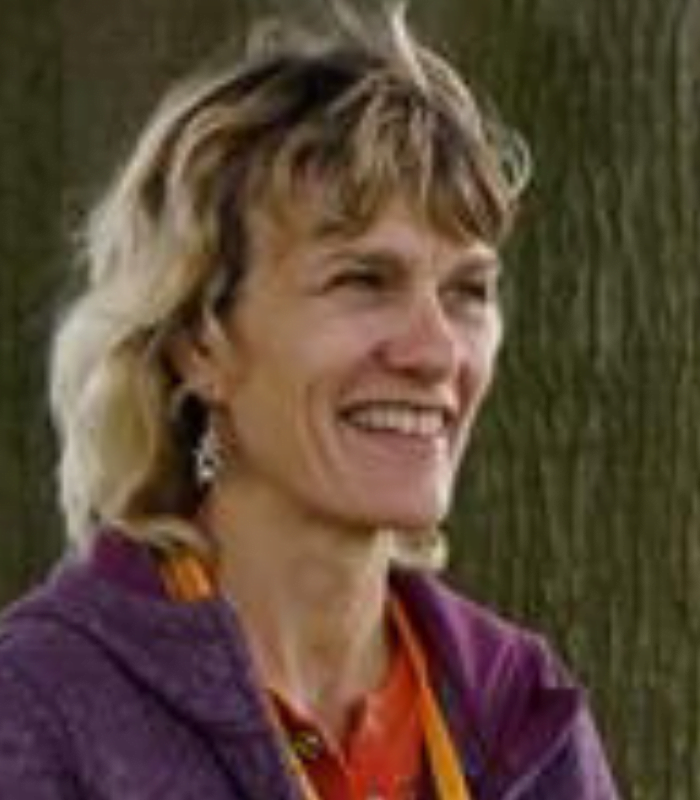 Vicky Ironside
Vicky Ironside
The Crest
Yeld Rd
Bakewell
Derbyshire
DE45 1FJ
T: 07970 103 789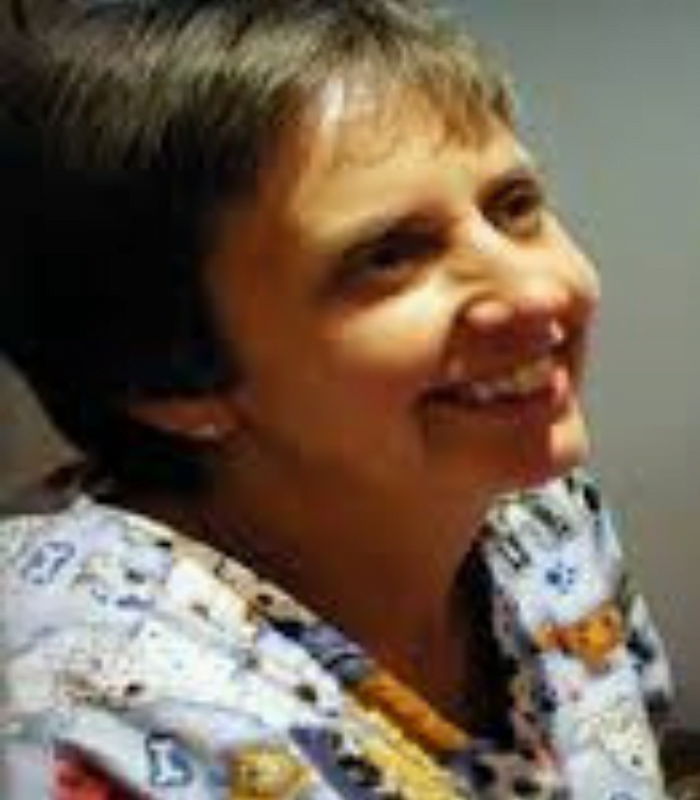 Sarah Smith
Ivy Court
Willington Road
Etwall
Derby
DE65 6JG
T: 01563 522701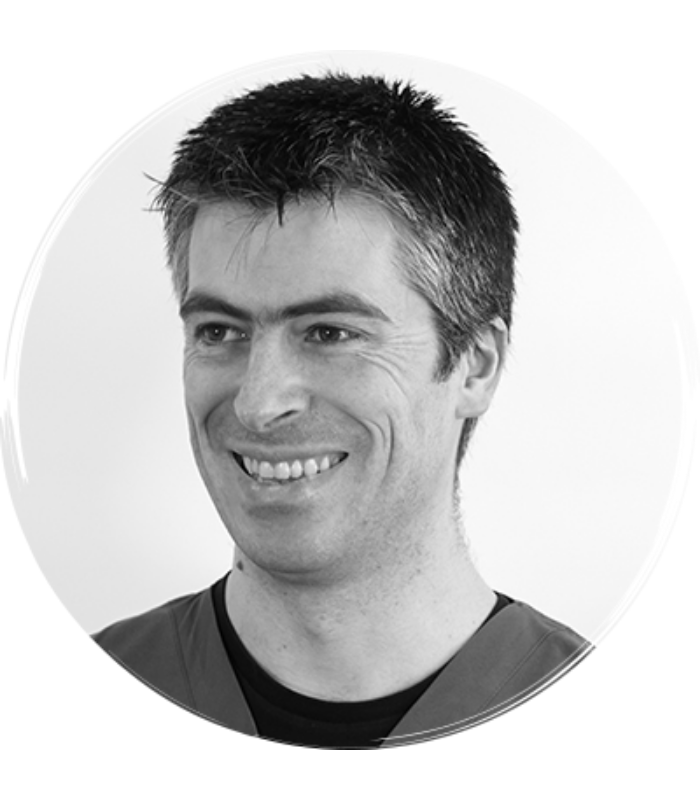 Pedro Oliviera
Davies Veterinary Specialists
Manor Farm Business Park
Higham Gobion
Bedfordshire
SG5 3HR
T: 01582 883950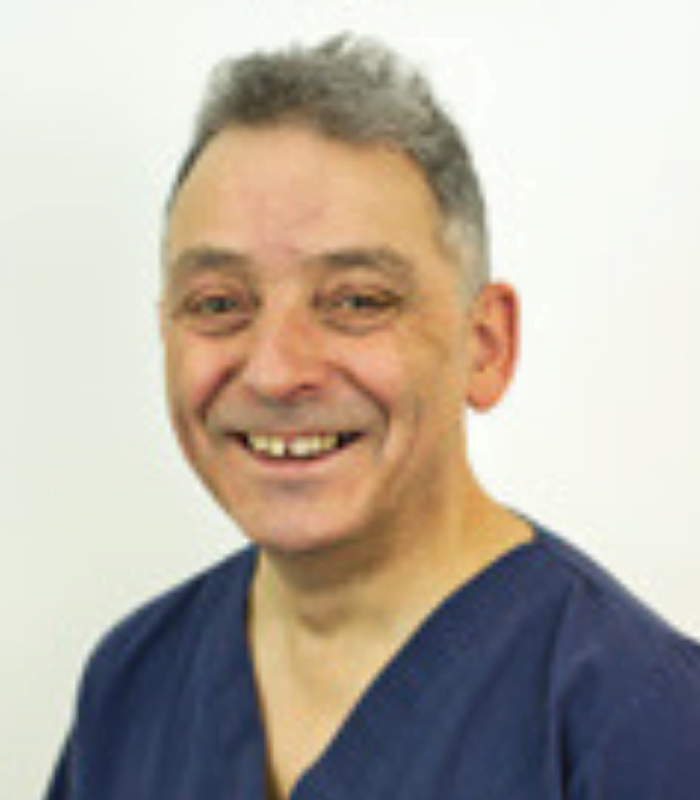 Chris Little
Barton Veterinary Hospital
34 New Dover Road
Canterbury
Kent
CT1 3BH
T:01227 765522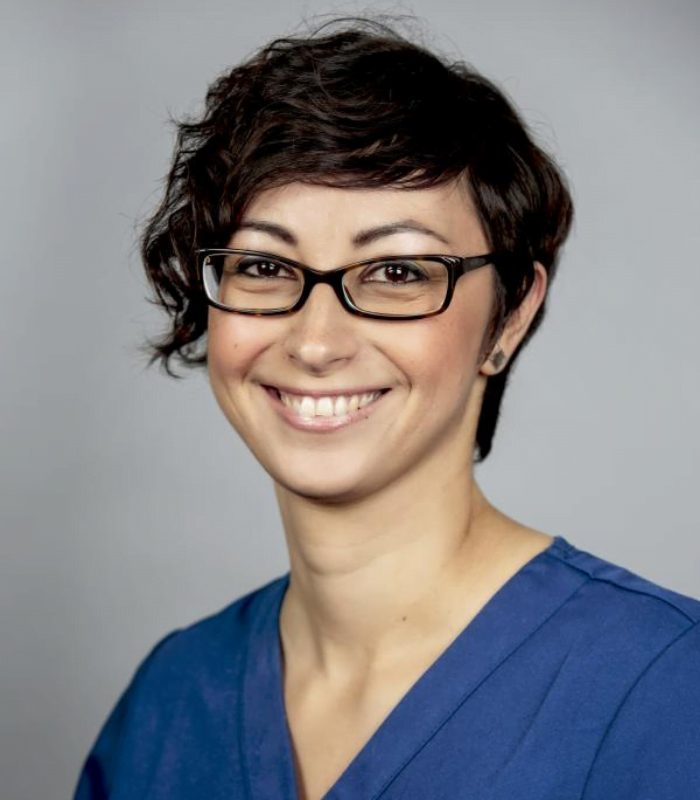 Valentina Palermo
Anderson Moores Vet Specialists
The Granary, Bunstead Barns
Poles Lane, Hursley
Winchester
Hampshire
SO21 2LL
T: 01962 767920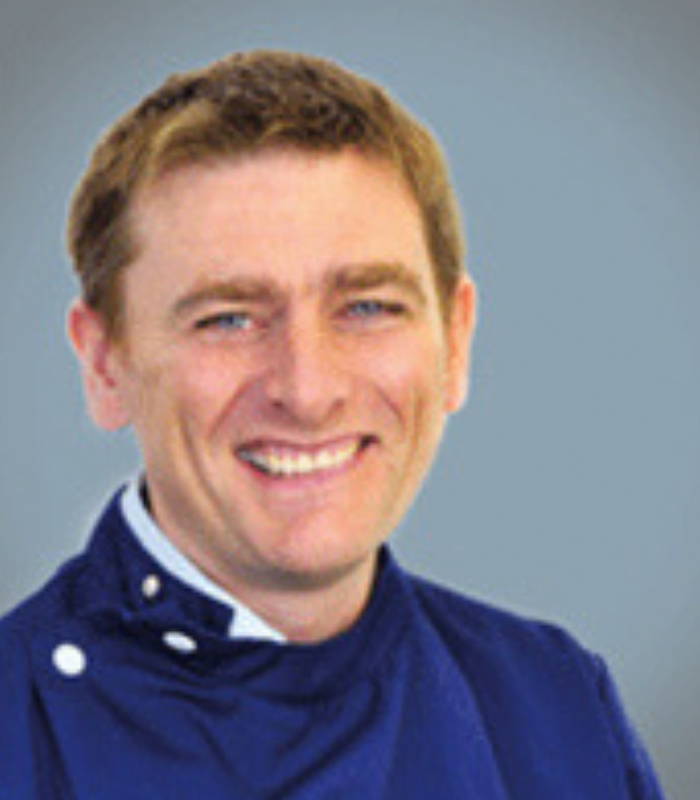 Stephen Collins
Southern Counties Vet Specialists
Unit 6, Forest Corner Farm
Hangersley
Ringwood
Hampshire
BH24 3JW
T: 01425 485615
Education and Promotion of the Dobermann Breed is Our Mission
If You Love Your Dobe, Join Us!